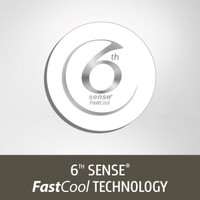 6th SENSE FastCool Technology
Thanks to this feature, you won't have to wait for long for this AC to cool your room as it offers instant and uniform cooling when it is turned on.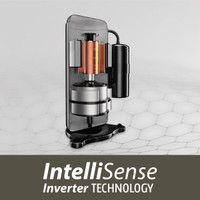 IntelliSense Inverter Technology
This advanced inverter technology adapts to your cooling needs, while saving on energy. It keeps the electricity usage and power consumption low.
R-32 Eco-refrigerant
This AC uses the R-32 refrigerant which is known to be highly energy efficient. This means that the AC emits fewer greenhouse gases and does not require a huge volume of refrigerant to operate.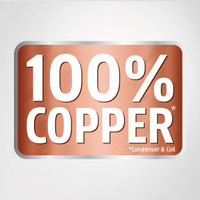 100% Copper
With 100% copper condenser and pipes, this AC cools better and is low on the maintenance end.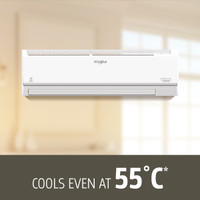 Cools Even at 55-degrees Celsius
This AC is backed by a powerful compressor to cool your room even when the temperatures outside hit 55-degrees Celsius.
Multi Port Fluid Injection (MPFI) Technology
The MPFI Technology uses a 4×4 evaporator circuit design for rapid heat exchange. This not only results in enhanced cooling capacity, but it also helps with the power savings.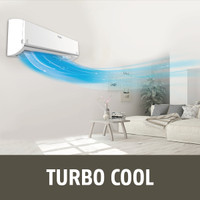 Turbo Cool Technology
The advanced MPFI Technology that fuses a smart circuit design and capillary design delivers fast cooling and instant comfort.
Stabiliser-free Operation
This AC can operate in a stable manner without an external stabiliser. Also, it can handle high voltage fluctuations (145 V to 290 V).